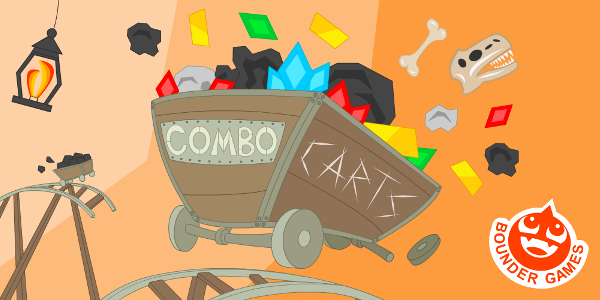 Factsheet
Release Date:
22 August, 2014
Website:
Description
Combo Carts is a puzzle game all about strategically manoeuvring a series of mine carts filled with precious minerals and other treasures. Combine carts and their cargo to create an even more valuable haul. When the tracks are filled with carts, the game is over and the loot is counted up, so earn as much as possible before then!
History
The idea for Combo Carts came about after the Bounder Team played an over-indulgent amount of 2048 as a break from developing Armoured Engines. While poring through various reference material for trains and train networks, an abstract map of a train track engendered the idea for a take on a sliding tile combination game, but in which the tiles can only be moved along tracks. It was too simple and elegant an idea to pass up, and a prototype was whipped up in just 2 days. Several hours were then lost as the team became hooked on the addictive puzzle score attack gameplay, and the Bounder Games team decided to switch focus and develop Combo Carts into a full Free To Play release before moving back to Armoured Engines.
Features
Deliciously juicy gameplay
Charming art and tasty combo sounds
Infinite replayability
New map generated every game
Challenge friends in the leaderboards
Easy to learn tutorial
Logos
download file as .zip (254 KB)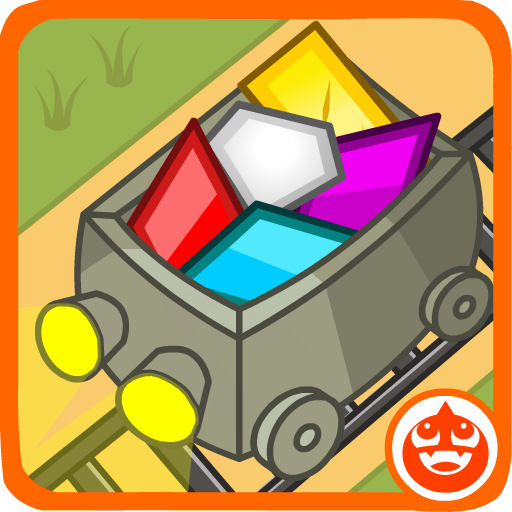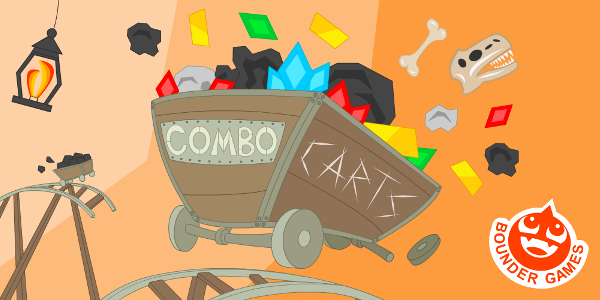 Quotes
Good Game; Great Format. What a great free game; Easy to play hard to master and very unobtrusive ads. Clear to see the makers of this respect the gamers as well as their game
About Bounder Games
Bounder Games is a husband and wife micro game development team based in Dundee, Scotland. We make vibrant, tactile games with strong characters and narrative.
More information
Game Credits
Sarah Herzog
Producer & Programmer - Bounder Games
Roy Stevens
Game Design, Writing, & Art - Bounder Games
Levie Drysdale
Audio & Art - Repeat Collaborator
Contact