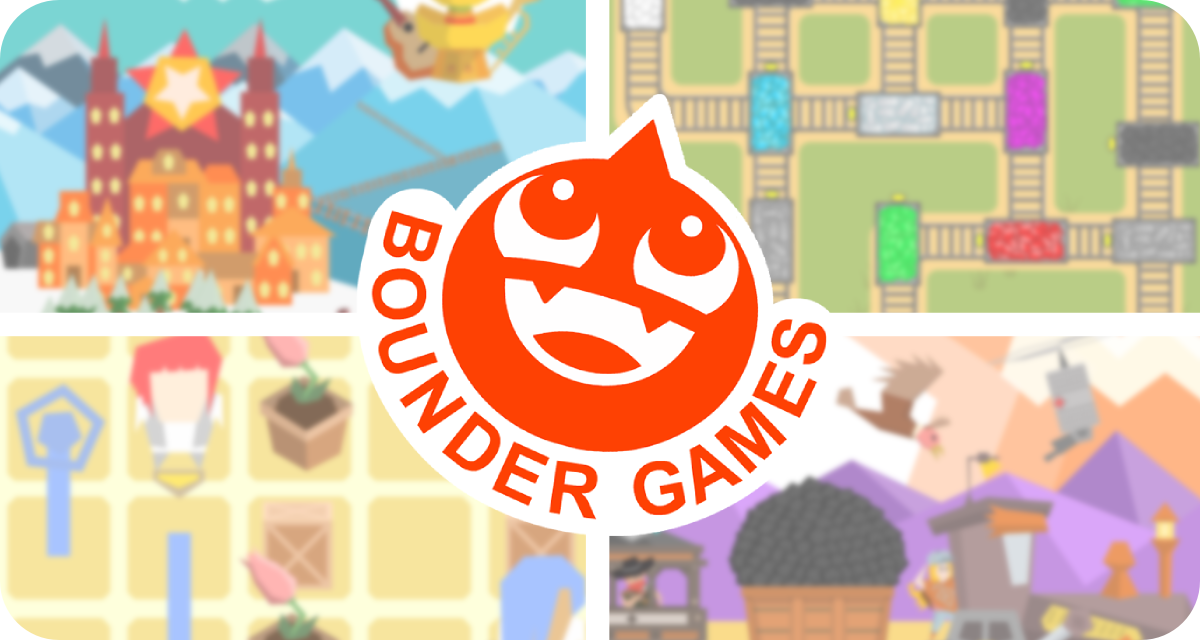 Factsheet
Developer:
Bounder Games
Based in Dundee,
Scotland
Founding Date:
March 9, 2014
Website:
Press / Business Contact:
Description
Bounder Games is a wife and husband indie team based in Scotland. They formed in 2014 and work part time. Sarah teaches game development in Fife College and Roy writes novels and does voice acting. The team specialises in vibrant games with strong characters and narrative.
History
Bounder Games was founded in 2014 by Sarah Herzog, Roy Stevens, and Levie Drysdale, shortly after their graduation from University of Abertay in their respective fields (programming, design, and audio). They formed a team and pitched a set of game ideas that would show off their style. Armoured Engines was the result of this pitch, and the team got to work, squeezing in development around full time jobs and other projects. Along the way, they also created the small puzzle games Combo Carts and Soulmates.
Levie moved on to other projects later on, but still remains a repeat contributor to the team. The team has gone through various levels of activity due to other committments, but has continued development throughout. While Armoured Engines remains in the pipeline, the team is currently working on a smaller project called Stardust Survivors.
Team Members
Sarah Herzog
Producer & Programmer - Bounder Games
Roy Stevens
Game Design, Writing, & Art - Bounder Games
Levie Drysdale
Audio & Art - Repeat Collaborator
Contact